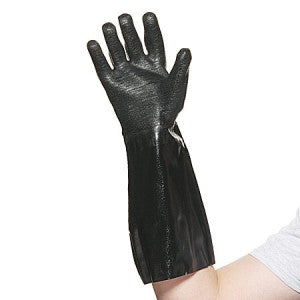 Elbow-Length, HeavyWeight Gauntlets, Rough Finish 6797-R. 
Multi- dipped in Premium-Grade Neoprene for increased protection
All-around Neoprene Gloves protect your hands from acids, caustics, oils, grease and many other solvents.
Sanitized to retard the growth and action of bacteria and fungi.
Rough Finish gloves are recommended for applications where good wet grip is required.