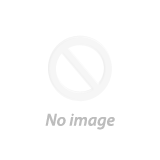 #1 or #2 size Filter Bag housing on a portable base with pnuematic wheels.  Side Entry Swing Bolt Closure.  304 Stainless Steel with 1.5" Tri-Clamp connections.  Non-code 150 psig rating. FSB-S series, side entry stainless steel single bag filter housing provides economical filtration options with a wide range of applications in the craft food & beverage industry.

The side inlet promotes more uniform flow rate delivering improved filtration results. The FSB-S series is designed with a proven swing eye bolt closure to ensure sealing. The FSB-S series filter housing is constructed of 304 Stainless steel material,and its fine finish gives excellent resistance of corrosion for purity.

FSB-S series has adjustable legs which provide flexibility for installation orientation and height.
150 psig, Side Inlet Filter Bag Housings Offer Durability and Flexibility in a Wide Range of Applications 
Side Inlet Promotes More Uniform Flow Rate Delivering Improved Filtration Results
304 Stainless Steel Construction Provides Superior Corrosion Resistance and Chemical Compatibility

Housing Lid can be Mounted in Optimal Direction with Minimal Effort

High Finish Interior Avoids Particle Contamination and Allows for Easy Cleaning

Standard Eye-Bolt Closure Provides Added Durability and Easy Bag Change-Out
Compatible with Size1 and Size2 Filter Bags
Adjustable Leg Assembly is Standard for Easy Installation
Housing Specifications:
| | |
| --- | --- |
| Material of Construction |  304 Stainless Steel |
| O-Ring Gaskets | EPDM |
| Inlet Connection | Tri-Clamp - 1.5 inch  |
| Outlet Connection | Tri-Clamp - 1.5 inch (60.3 mm) |
| Vent | 1/4 inch (13.7 mm) NPT |
| Max Operating Pressure | 150 psig (10.3 bar) @ 200° F (93° C) |
Dimensional Data:
| | | | |
| --- | --- | --- | --- |
| Model | Flow Rate | Filter Height | Total Housing Height |
| FSB1 - #1 | 90 gpm (20 m3/hr) | 19.9 Inches (505 mm) | 33.2 Inches (844 mm) |
| FSB2 - #2 | 180 gpm (40 m3/hr) | 34.3 Inches (870 mm) | 47.6 Inches (1209 mm) |